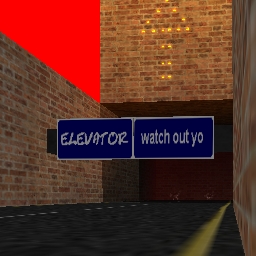 Testing Ground 2 is an Extreme track by Nero , released on 3rd of April, 2011.
Description
Is a milestone for the creator, because the track itself was made in Zmodeler , while the mountains, signs, etc. are from JimK's Offroad Kit. As the first Testing Ground, this also has the infamous Elevator, where weight counts. Also has 2 float zones, like in Trap-Track by Axaton. In other words, using alot of Farce Fields .
Difficulty
The track itself is easy as the road is wide and there are a few obstacles. Lap times with Pro cars range between 45-60 seconds.
Bugs
So far there are no bugs known, but if there are any, contact Nero via E-Mail or PM him at Our Re-Volt Pub or Re-Volt Live , or leave a comment at RVZT .
Where to download
The track is available at RVZT and Re-Volt Live .
Ad blocker interference detected!
Wikia is a free-to-use site that makes money from advertising. We have a modified experience for viewers using ad blockers

Wikia is not accessible if you've made further modifications. Remove the custom ad blocker rule(s) and the page will load as expected.