Sakura (Cherry Blossom) Frontend is a Custom Frontend created by Hilaire9. It was based on the Sakura Track which was created by Human for Re-Volt. This is the first known custom Frontend officially released.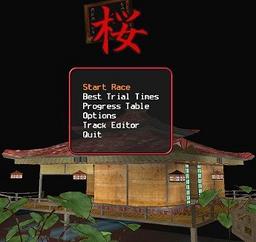 Facts
Sakura is a Japanese word and means Cherry Blossom which is a tree with pink flowers.
Sakura is found in Japan where it's a stock propety of its cultures but, it can be found on other areas such as Washington, DC.
External Links
Ad blocker interference detected!
Wikia is a free-to-use site that makes money from advertising. We have a modified experience for viewers using ad blockers

Wikia is not accessible if you've made further modifications. Remove the custom ad blocker rule(s) and the page will load as expected.