RvEET and it's sequel RvEET2 stand for Re-Volt Extreme Editing Tool (EET). The program is designed to help track editors in editing the level's ".inf" file, which contains all the options for the game engine upon world loading.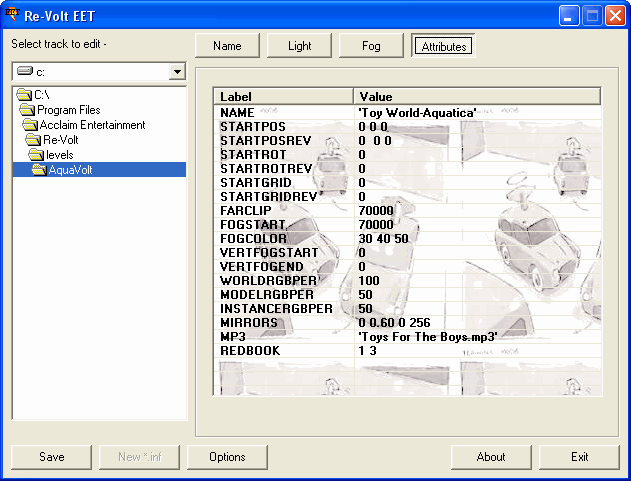 It's creator Marius Millea alias Doctor_Zoidberg programmed it entirely in Visual Basic. The last version RvEET was compiled on December, 30 2002.
External Links
Ad blocker interference detected!
Wikia is a free-to-use site that makes money from advertising. We have a modified experience for viewers using ad blockers

Wikia is not accessible if you've made further modifications. Remove the custom ad blocker rule(s) and the page will load as expected.