Screenshot of the Moment
RVGL running on OpenPandora.
In the News
December 4, 2017
After Tapatalk Inc. acquired InvisionFree, forum admins had options to upgrade to either ZetaBoards or Tapatalk Groups. Due to the inactivity of Our Re-Volt Pub admins, the board has been automatically converted to Tapatalk Groups. Now various functions are missing in the forum and this did not pleased its members. The conversion for Re-Volt Live was delayed, stating a preference towards ZetaBoards. More information can be seen here and here.
Currently, links in the wiki that redirects to ORP or any other InvisionFree forum will not work correctly until they are updated to the new address format.
November 01, 2017
RV Passion found a demo car from a lost demo version. The car is called Mc RC and would be exclusive to the McDonald's distribution of the Re-Volt demo. The car has been shared at Re-Volt Zone yesterday. Go to the download page!
October 10, 2017
A new update for RVGL has been released today: 17.1009a. The new build major changes includes a more effective cheat detection system, enables custom cars and tracks to be randomly selected in the options menu, and now reads track difficulty from .inf files. More details and changes can be seen at the announcement topic at ORP.
Furthermore, we have new custom tracks available since the past week (High Stakes Reloaded, Hotel Volt and Cake) and 9 custom cars at Re-Volt Zone. Check 'em out!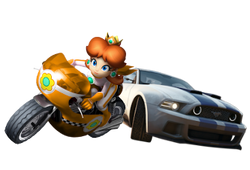 Vehicular Games
Go to these sites for info or for help with your own wiki!
Asphalt • Burnout • Choro Q • The Crew • F-Zero • Forza Motorsport • Gran Turismo • Mario Kart • Need for Speed • Rocket League • Twisted Metal • Wipeout
Want your community included? See how!

Ad blocker interference detected!
Wikia is a free-to-use site that makes money from advertising. We have a modified experience for viewers using ad blockers

Wikia is not accessible if you've made further modifications. Remove the custom ad blocker rule(s) and the page will load as expected.