In the News
February 20th, 2018
In the past days, RVGL Today was constantly attacked by hackers, that replaced the site's main page with "Not safe for work" content, including words of hate probably directed to the people involved with Re-Volt I/O. Currently the site is down, and there are no return forecasts.
February 5th, 2018
The Re-Volt I/O custom content collection received a huge update. Lots of cars and tracks have been added as "bonus" content (separated content that is not used in their online sessions) and classes have been reorganized as well. More information can be found here. Furthermore, Re-Volt Live original design is slowly being restored.
January 24th, 2018
Re-Volt Live was finally converted to ZetaBoards. On the contrary of the TapaTalk format, there is a great chance of bringing back the previous design and functions of the forum. Check the forum post about the subject here.
January 18th, 2018
RVGL port for Android is coming soon! A teaser video can be seen here.
January 17th, 2018
A new Re-Volt site came up: RVGL Today! Go check it out!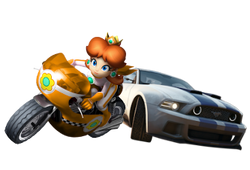 Vehicular Games
Go to these sites for info or for help with your own wiki!
Asphalt • Burnout • Choro Q • The Crew • F-Zero • Forza Motorsport • Gran Turismo • Mario Kart • Need for Speed • Rocket League • Twisted Metal • Wipeout
Want your community included? See how!