GameRanger is an Internet gaming service for the Macintosh and Windows computing platforms, developed by GameRanger Technologies. After GameSpy Arcade shutdown, supports most gamespy games, including re-volt and provides various social features like chat rooms and voice chat.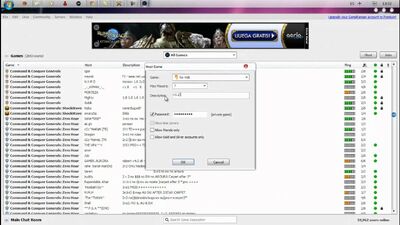 Re-Volt Room
The Re-Volt Room in GameRanger, (Same GameSpy Arcade System) would appear after having installed the game, or by adding it manually via a edit>settings in GameRanger.

Port Forwarding
GameRanger required 1 port to be forwarded in your router or firewall in order to run properly, in addition to the DirectPlay ports required by Re-Volt. Or if the UPNP is active, you will have no problems.
External Links
See Also
Ad blocker interference detected!
Wikia is a free-to-use site that makes money from advertising. We have a modified experience for viewers using ad blockers

Wikia is not accessible if you've made further modifications. Remove the custom ad blocker rule(s) and the page will load as expected.